Get your NCCCO Crane Certification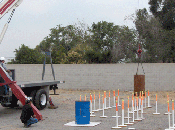 Since 2004 we have helped thousands of mobile crane operators to become NCCCO certified. We can help you whether you are an individual or have a team of 50+ mobile crane operators to be cco certified. We offer a two-day prep class which has a phenomenal pass rate. Don't settle for an inexperienced company when making this huge decision. Let our qualified staff show you how we can help.
Call 1 877 226-6006 and ask for Gregg
See how easy it is to get Your NCCCO Certification card with our Proven Methods. We have the experience to get you started right away. We have helped thousands of operators get their NCCCO Certification throughout the country.
Request more information through our Contact Form